News Articles on Different Bible Curricula Available Nationwide for Public Schools



National Council on Bible Curriculum in Public Schools - Greensboro, NC

Bible in Schools Project - Chattanooga, TN

Bibles in Public Schools - Corpus Christi, TX

Bible Literacy Project - Front Royal, VA
Elizabeth Ridenour
President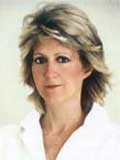 Elizabeth Ridenour is founder and president of The National Council On Bible Curriculum In Public Schools (NCBCPS). Ridenour attended East Carolina University and later became a commercial real estate broker and a certified paralegal interested in students' rights. Years later, she was introduced to Carolyn Ray, an educator from Reidsville, NC who had taught Bible in public schools for 30 years. Like most Americans, Ridenour believed teaching Bible in public schools violated separation of church and state – a common myth she would soon learn had been propagated by liberal organizations, such as the ACLU. Meeting Ray left Ridenour questioning whether America's children were being wrongfully denied their right to learn about the single most influential book shaping western culture, law, art, history and speech. The Supreme Court rulings she uncovered during her research proved beyond a doubt that offering Bible curriculum in public schools is legal. Initially, this led her to found an organization to return Bible curriculum to North Carolina's public schools, until calls flooding in from throughout the U.S. forced her to re-charter as a national non-profit organization (501 (c) (3)).
In 1993, The National Council On Bible Curriculum In Public Schools was born with the goal of bringing back Bible curriculum as an educational tool to public schools in all 50 states. Since its start, 3,274 high schools have educated over 650,000 of their students using the Bible curriculum as a public high school elective. The 300 page curriculum – which Ridenour describes as "essentially a lesson in America's heritage" – has been overwhelmingly adopted in 92 percent of the school districts where it has been considered, and it is has never been legally challenged.
Ridenour is a passionate communicator, who, with her team of lawyers and high-profile endorsers, has appeared on many radio and television broadcasts, including American Family Radio Network, KKLA's Live In LA with Warren Duffy, Truths That Transform, Focus on the Family, USA Radio Network, Concerned Women Today, The 700 Club,and Dr. D. James Kennedy's Sunday telecast. In 1995. she received a Gold Angel Award for her work in co-producing a PSA, titled "Get The Whole Story," and in 2001, she was recognized in the book, A Celebration of Women.
Ridenour is a member of the Council For National Policy, and she currently resides in Greensboro, NC.
To date, our Bible curriculum has been voted into 3,274 high schools in 41 states. Over 650,000 students have already taken this course nationwide, on the high school campus, during school hours, for credit.
Bible Scholars
Advisory Council
Our Textbook