News Articles on Different Bible Curricula Available Nationwide for Public Schools



National Council on Bible Curriculum in Public Schools - Greensboro, NC

Bible in Schools Project - Chattanooga, TN

Bibles in Public Schools - Corpus Christi, TX

Bible Literacy Project - Front Royal, VA
Warren Kelley
Secretary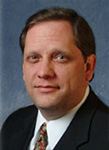 Warren Kelley is President of Point of View Ministries, Inc. He's been involved with Point of View in a variety of ways for more than 20 years.
Mr. Kelley served on the Board of Directors for three years before joining the ministry as Director of Development in 1988 where he served for three years. His success then led him to become Vice President and later to Executive Vice President where he ran the ministry's day to day operations. Mr. Kelley assumed the role of President of the organization after the passing of Marlin Maddoux.
To date, our Bible curriculum has been voted into 3,274 high schools in 41 states. Over 650,000 students have already taken this course nationwide, on the high school campus, during school hours, for credit.
Bible Scholars
Advisory Council
Our Textbook