News Articles on Different Bible Curricula Available Nationwide for Public Schools



National Council on Bible Curriculum in Public Schools - Greensboro, NC

Bible in Schools Project - Chattanooga, TN

Bibles in Public Schools - Corpus Christi, TX

Bible Literacy Project - Front Royal, VA
| | |
| --- | --- |
| About the Bible in Public Schools Project | |
We are a conservative Christian organization that reviews public school textbooks submitted for adoption in Texas. Our reviews have national relevance because Texas state-adopts textbooks and buys so many that publishers write them to Texas standards and sell them across the country.

Our unique 46 years' experience gives us expertise equal to or beyond that of the education establishment itself in all phases of the public school textbook adoption process, and in that our standard review criteria spell out what public school textbooks often censor on certain topics.
Read the entire article: About the Bible in Public Schools Project
To date, our Bible curriculum has been voted into 3,500 high schools in 41 states. Over 650,000 students have already taken this course nationwide, on the high school campus, during school hours, for credit.
Bible Scholars
Advisory Council
Our Textbook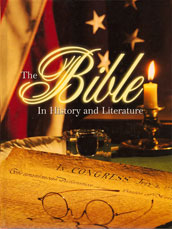 Quarterly Briefing