News Articles on Different Bible Curricula Available Nationwide for Public Schools



National Council on Bible Curriculum in Public Schools - Greensboro, NC

Bible in Schools Project - Chattanooga, TN

Bibles in Public Schools - Corpus Christi, TX

Bible Literacy Project - Front Royal, VA
Home

Video Endorsements
You may recognize Chuck Norris as a martial artist, actor, community leader, even power boat racer! No matter how you recognize him, you realize that he is known around the world as an upfront guy who speaks his mind and backs it up with his actions. From his 8th degree black belt, to founder of the "Kickstart" program in Texas, Chuck is involved in many people's lives. Hear what he and his wife Gena have to say about NCBCPS.



Charlie Daniels is an American musician famous for his contributions to country and southern rock music. His country hit, "The Devil Went Down to Georgia" and multiple other songs he has performed and written are known around the world. Daniels has been active as a singer since the early 1950s. He was inducted into the Grand Ole Opry on January 24, 2008. Charlie is a great friend — please watch this video.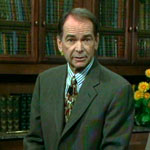 Dean Jones is a face you'll recognize from television and movies. From the race car driver Jim Douglas in the highly successful The Love Bug (1969) series to the evil veterinarian Herman Varnick in the popular family film Beethoven in 1992, Dean has brought laughter and fun to families for over four decades. He is semi-retired, and currently resides in California.
Please watch this video as Dean shares an important message.

Dr. D. James Kennedy was one of the most listened-to Presbyterian minister in the world. Dr. Kennedy earned a Bachelor of Arts from the University of Tampa, a Master of Divinity from Columbia Theological Seminary (cum laude), a Master of Theology from Chicago Graduate School of Theology (summa cum laude), and a Ph.D. from New York University. He authored more than 55 books. Dr. Kennedy passed away in 2007, but his comments will ring true for years to come.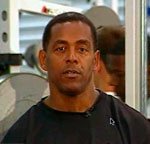 If you watched the Dallas Cowboys play football in the 1980's, you know this name! During his career, Tony rushed for 12,739 yards. He totaled 16,326 yards from scrimmage. He scored 546 points on 91 touchdowns, 77 by rushing, 13 by receiving and one on a fumble return. Tony, a three-time All-NFC pick, who was All-Pro in 1981 and a veteran of four Pro Bowls, played in five NFC championship games and Super Bowls XII and XIII. An exceptional football player and community leader, Tony strongly endorses the NCBCPS. Click the play button to watch.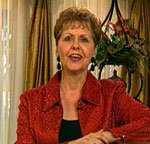 Joyce Meyer is one of the world's leading practical Bible teachers. A New York Times bestselling author, her books have helped millions of people. In this video, Joyce emphasizes that the time is now and we are the ones who need to make this happen. Click the play button to watch.

Dr. Bright held six honorary doctorate degrees: a Doctor of Laws from the Jeonbug National University of Korea, a Doctor of Divinity from John Brown University, a Doctor of Letters from Houghton University, a Doctor of Divinity from the Los Angeles Bible College and Seminary, a Doctor of Divinity from Montreat-Anderson College, and a Doctor of Laws from Pepperdine University. In 1971, he was named outstanding alumnus of his alma mater, Northeastern State University. He was listed in Who's Who in Religion and Who's Who in Community Service (England), and has received numerous other recognitions. In 1973, Dr. Bright received a special award from Religious Heritage of America for his work with youth, and in 1982, received the Golden Angel Award as International Churchman of the Year.Though he passed away in 2003, Dr. Bright's comments are just as relevant today.
To date, our Bible curriculum has been voted into 3,500 high schools in 41 states. Over 650,000 students have already taken this course nationwide, on the high school campus, during school hours, for credit.
Bible Scholars
Advisory Council
Our Textbook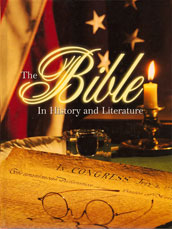 Quarterly Briefing